About Us
Established in 2014 Open Road Logistics is an experienced provider of transport and logistical solutions.
We provide domestic & cross channel transport services with a particular emphasis in the Industrial & Agricultural sectors.
In addition, we provide add on services for projects such as abnormal loads and specialised events.
With our diverse fleet of trailers, we can provide tailored solutions to suit your requirements.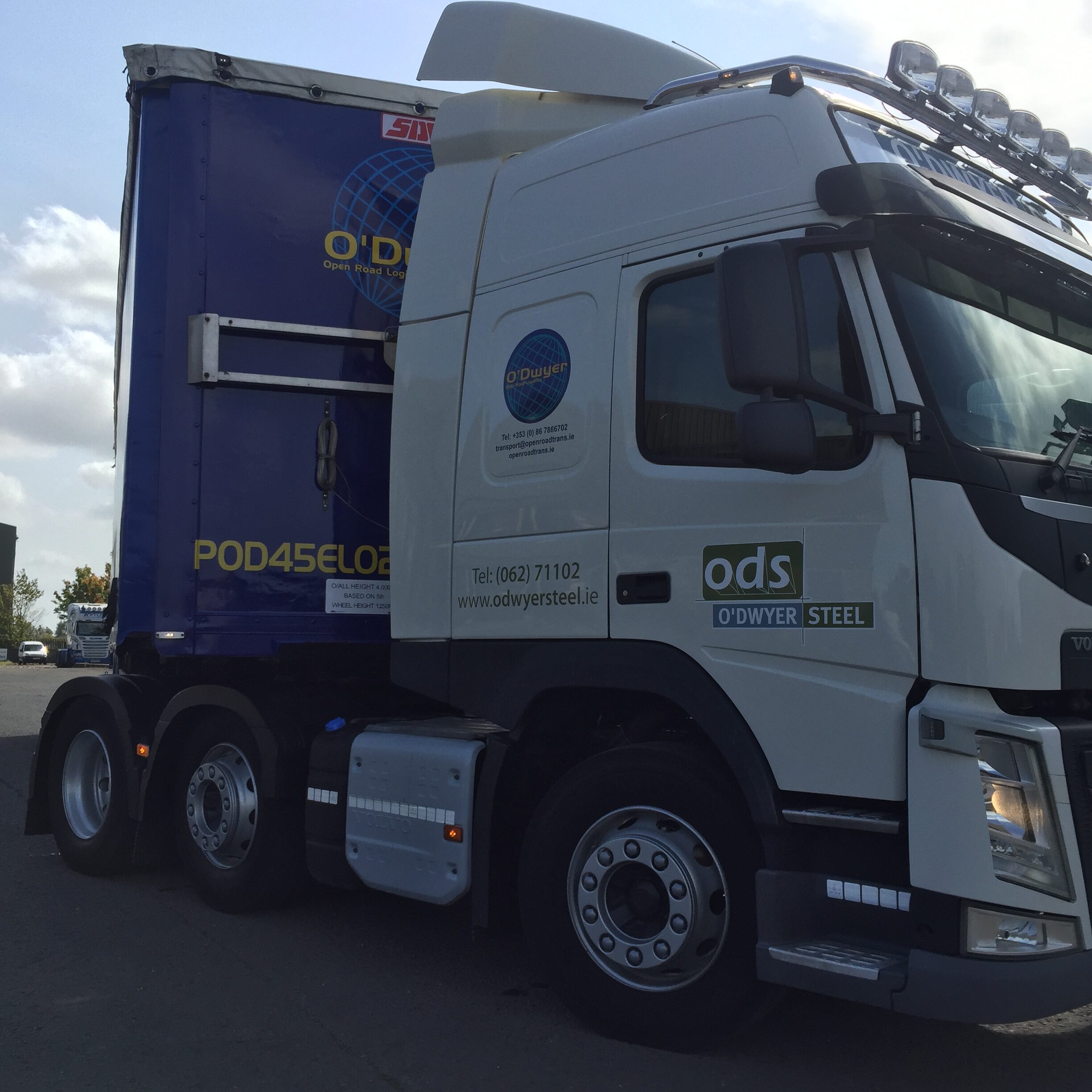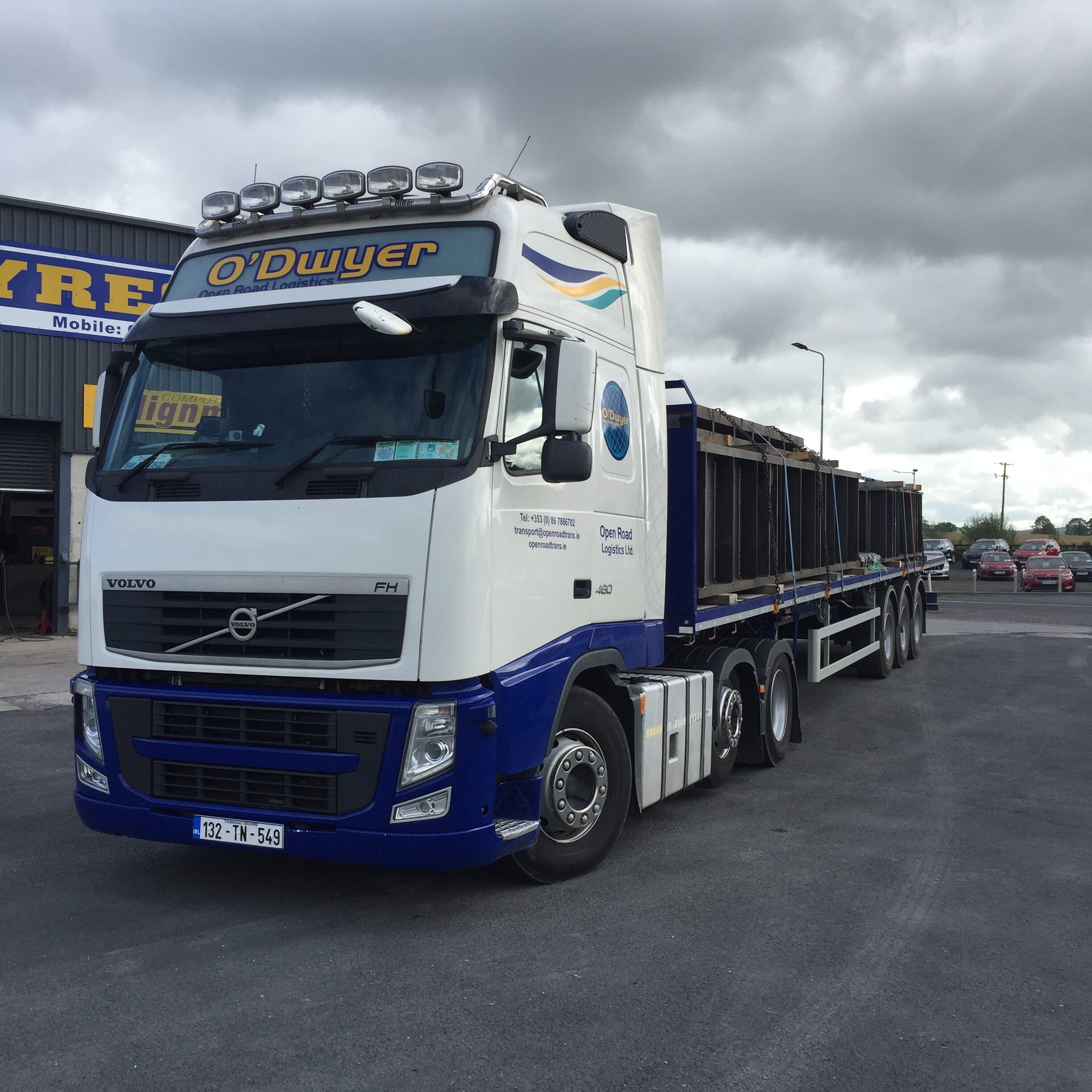 Our Fleet
Our trucks are registered, insured and domiciled in ROI in accordance with Dept Of Transport guidelines providing full assurance that we will never compromise our customers loads. Each vehicle is tracked and equipped with onboard camera systems to ensure all-round safety including the security of our customer's goods.
–    Tractor Units 4×2 & 6×2 mid lifts with 44 Tonne capacity
–    Curtainsiders & Euroliners 4.0 metres to 4.4 metres in height
–    Flat Trailers equipped with twist locks & sidebars
–    Extendable Flat Trailers for oversize & abnormal loads
–    Moffet Mounty Trucks
Our Drivers
All our drivers are trained to the highest standards with a particular emphasis on road & site safety. Each driver is qualified to RSA & CIF standards in safety.
We continually evolve and adapt to changes required in Workplace and Road Safety Legislation. This enables us to provide a wide range of solutions to any transport requirement.
We have drivers trained in the following key areas:
ADR & Airfreight Loads
Safe Pass & Manual Handling (Construction Site Deliveries)
Moffett Trained for specialised deliveries
FORS Accreditation for London.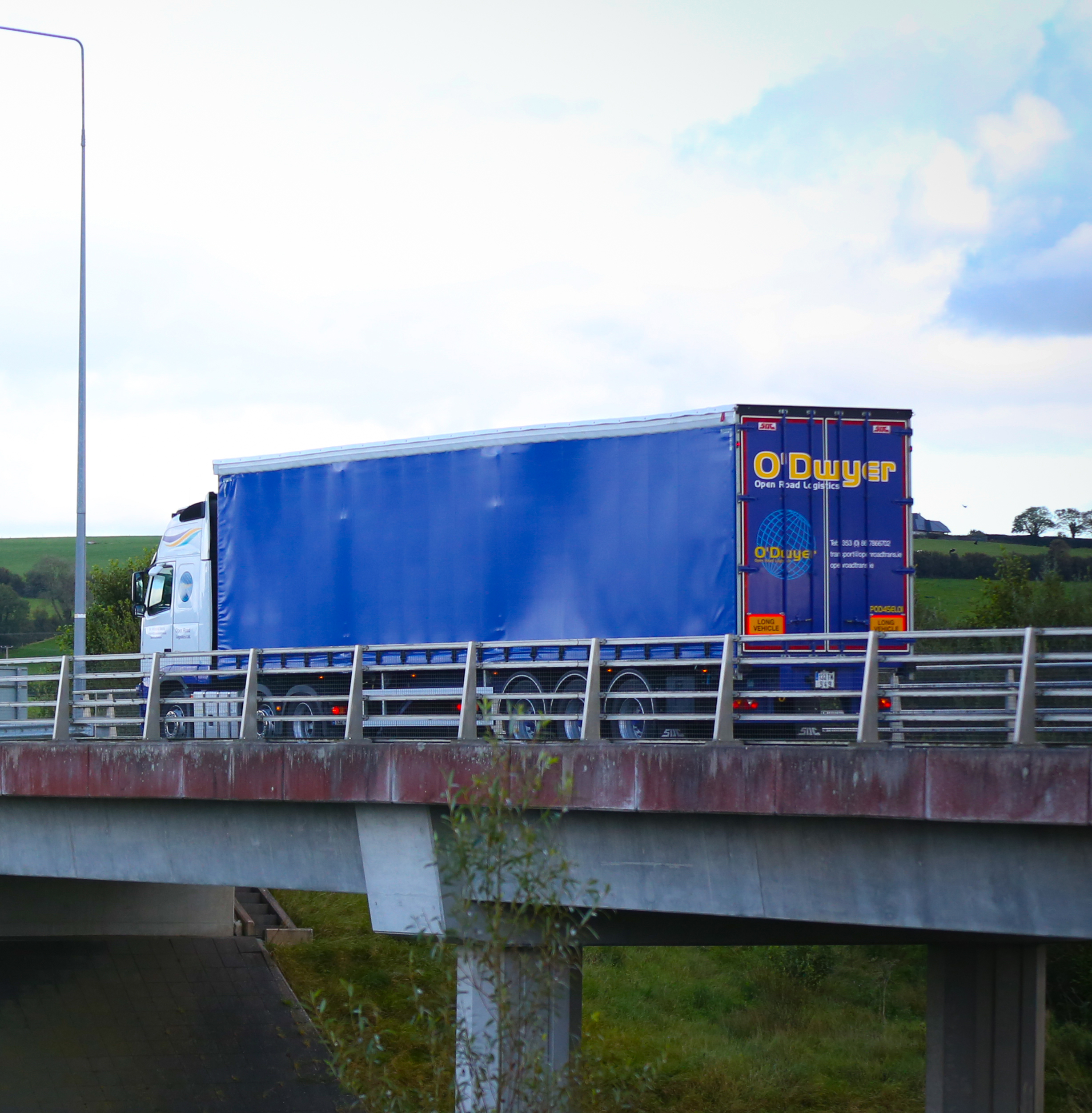 Have some questions for us?
Don't hesitate to get in touch now